Lion's Mane is also called Monkey Head – it does kind of look like the back of a monkey's head when it's growing on a tree and I like to think it's also because it gets the monkey out of your head.
I love Lion's Mane. I take it every morning as a preventative for cognitive decline and to support my brain.
In fact, I love it so much I'm about to try growing it in my kitchen using a grow kit. I'll keep you posted on how it goes!
In the meantime, let's check out this amazing medicinal mushroom.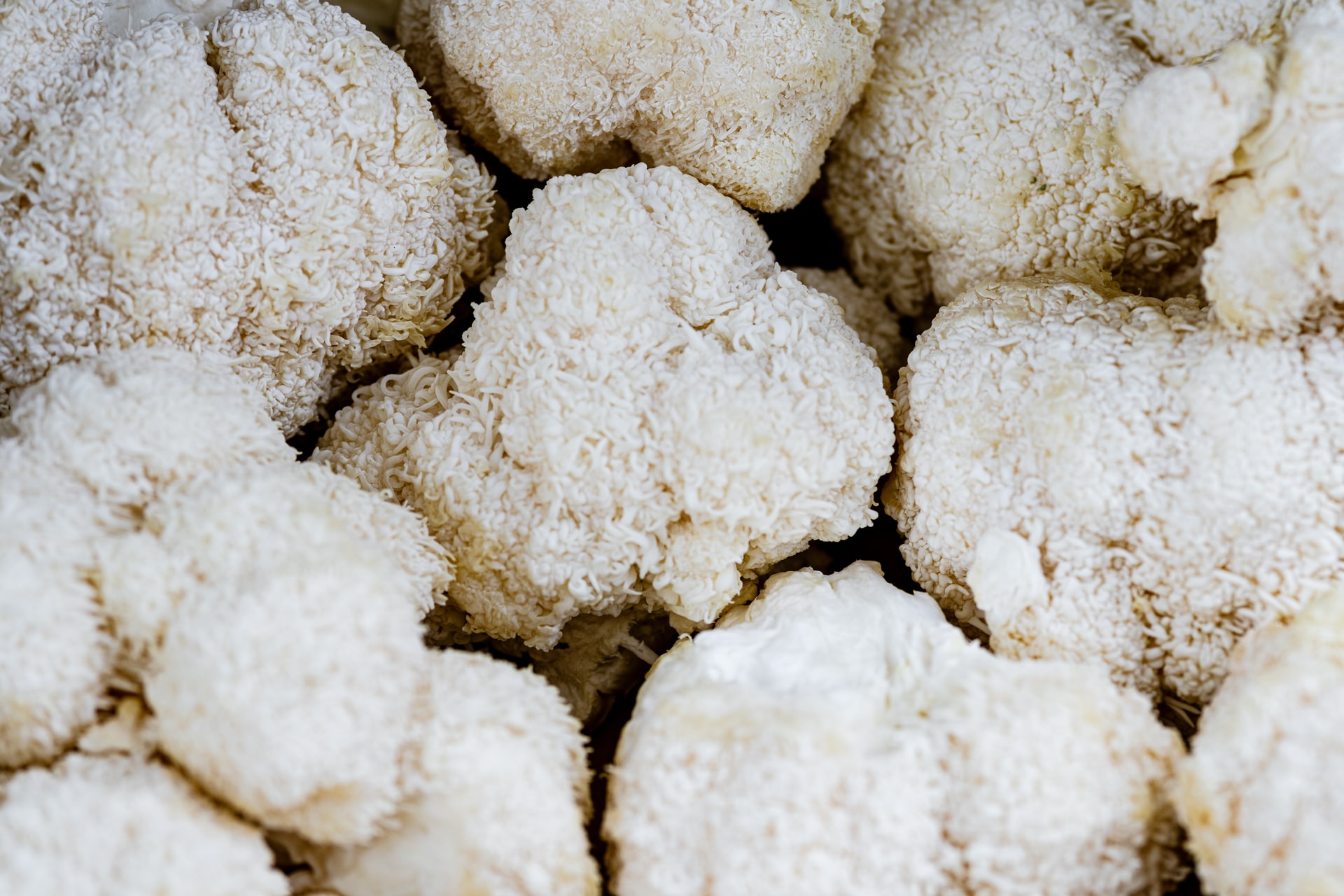 Every-day benefits of taking Lion's Mane:
Anti-inflammatory.
Improves memory and cognitive function.
Mood regulating.
Anti fatigue.
Anti aging.
And even more amazing benefits:
Lowers blood pressure.
Regulates blood sugar.
Anticarcinogenic.
Counteracts gastritis.
Supports and repairs the nerves (for neuropathies, pinched nerves or nerve injury).
How do you take Lion's Mane?
Just like many other medicinal mushrooms, you can take the powder – either in powdered form or in capsules. However Lion's Mane can also be eaten as it's delicious. It's called the lobster of the woods.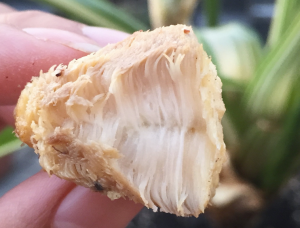 My observations and experience
I've been taking a 1/4 of a teaspoon of Lion's Mane every morning, along with Chaga and Reishi, and I've added it to my daily routine as a preventative. I don't have a lot of historical Alzheimer's in my family, however I'd like to ensure that I'm doing what I can to prevent it. I plan to be around for a very long time and I want to be at my cognitive best for as long as I can.
What blends well with Lion's Mane?
Lion's mane has a light taste and is a very fine powder. It makes me think of vanilla when I smell it. Because it has such a light taste, it blends well with the stronger flavoured medicinal mushrooms. It's great with Resihi and Shiitake, and Chaga totally overpowers its taste.
My recipe for a general daily mushroom mix
1/4 tsp Lion's Mane
1/2 tsp Reishi

Mix it into your daily hot cuppa and enjoy the magic!
Try Lion's Mane for yourself
Curious to try some mushroom magic yourself? Check out the range next time you're at Flourish or contact us to place an order.
And, if you'd like to learn more about medicinal mushrooms, check out this blog post for more information.